The prophets of the Old Testament foretold that God's Spirit would rest upon the Messiah to sustain his mission. Their prophecy was fulfilled when Jesus the Messiah was conceived by the Spirit and born of the Virgin Mary. The Holy Spirit descended on Jesus on the occasion of his baptism by John. Jesus' entire mission occurred in communion with the Spirit. Before he died, Jesus promised that the Spirit would be given to the Apostles and to the entire Church. After his death, he was raised by the Father in the power of the Spirit.

Confirmation deepens our baptismal life that calls us to be missionary witnesses of Jesus Christ in our families, neighborhoods, society, and the world. . . .
We receive the message of faith in a deeper and more intensive manner with great emphasis given to the person of Jesus Christ, who asked the Father to give the Holy Spirit to the Church for building up the community in loving service.
~from the

United States Catholic Catechism for Adults
Important dates for Current Confirmation Students (2020-2021)
CONFESSIONS (in-person)
Thur., March 11 at 6:00 PM
Confessions for all Confirmation students.
NO CLASS - Spring Break
March 16th
STUDENT SUNDAY MASS (in-person)
Sun., March 21 at the 10:00 am Mass
Mass dedicated to our Confirmation class. Please arrive 15 minutes early. Confirmands will be receiving a special blessing from Fr. Martinez followed by pizza and treats in the parish patio.
STATIONS OF THE CROSS (in-person)
Fri., March 26 at 6:00 PM
Stations of the Cross with the Confirmation class led by Seminarian Alan Soto Hopkins, so that they may experience the consolation it offers in this intimate experience of Jesus' solidarity with all humanity and in our way of the cross each day.
PARENT & SPONSOR MEETING (in-person)
Thu., May 13 at 6:00 pm
Father Martinez would like to meet the parents and sponsors and run through the rite of Confirmation mass. Virtual login will be available for out of town Sponsors.
-->Sponsor form, Bishop's letter and Confirmation Saint name are all due this day.
EXAMS (in-person or online)
Tue., May 25 by appointment
The office will send a SignUpGenius link to schedule individual exams. Approximately 15 minutes each. Students will receive a study guide prior to exam.
CONFESSIONS & REHEARSAL (in-person)
Thu., May 27 at 5:00 pm
Confessions for all Confirmation students. Rehearsal immediately following confessions
CONFIRMATION MASS with Bishop Weisenburger (in-person)
Wed., June 2nd at 6:00 pm at San Martin de Porres Church
-->Both Candidate and Sponsor must arrive one hour early (5pm). Individual pictures with Bishop will begin at 5pm.
Important information:
It is very important that students continue to log in every Tuesday at 5PM for their regular Confirmation class.


An earlier message was sent regarding FOUR make-up sessions for students who have missed online Google classes. Please ensure you have read and understood this message or contact the office for any questions or concerns.


Excessive absences for any student will have their sacrament of Confirmation postponed and/or required to register for next year's Confirmation class.


Please ensure that the parish office has a copy of your child's baptism and first holy communion certificates.


Many best wishes to Catechist Mrs. Cheyenne P. for the remainder of their baby's birth. May God bless and watch over you, your baby and your family.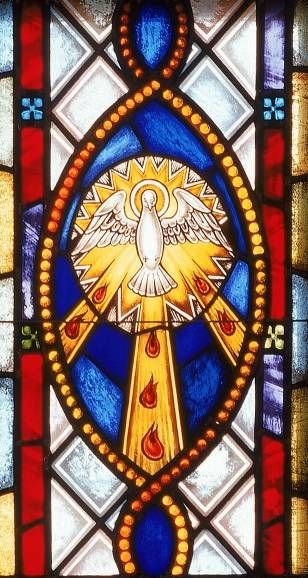 For those Students needing Make-Up sessions:
Wednesday, March 3rd at 6:45-7:45pm
Wednesday, March 10th at 6:45-7:45pm
Wednesday, March 24th at 6:45-7:45pm
Wednesday, March 31st at 6:45-7:45pm
NOTE: No class March 17th-Spring Break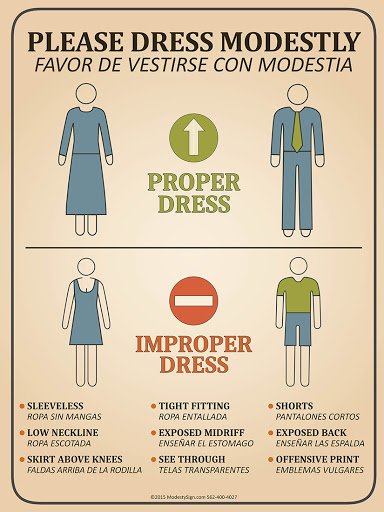 All members (this includes parents and guests) of Christ's faithful are welcomed to dress modestly inside the Church. The faithful are asked to be garbed in reverence, propriety and decency as befitting a liturgical celebration. In order to keep a respectful atmosphere in the church, those not dressed in a modest fashion might be asked to cover themselves or not enter the House of God.
Catechism Girls
Traditionally, girls wear a white dress, which is a symbol of purity and a reminder of their Baptism. White or Ivory dress Pants are okay.
Tops must cover their shoulders and chest area in full.
Dress or skirt must fall at or below the knees.
Catechism Boys
Boys should wear a white shirt with a collar.
Traditionally, boys wear a suit or a sport coat.
A tie is good, but not required.
Slacks: Black, Navy Blue or Khaki.
Boys cannot wear hats inside the church building.
______________________________________________________________________________________________________________________