First Holy Communion is, without question, a time of great joy. The saints in heaven, who are delighted to intercede for us, are celebrating along with your family.
Jesus comes to us in a unique way in the Eucharist. When He comes, we receive Him into our body and our soul. This is very beautiful, personal, and intimate. We should not take it for granted!
This is why the first time a family member makes their Holy Communion, it is an exciting event for the whole family. Your son or daughter preparing for this sacrament is going to be profoundly united with Jesus in a way that they never have before!
Please see important dates below as you prepare your children to celebrate first reconciliation and first holy Communion.

Important dates for current First Holy Communion Students
IN-PERSON CLASSBegins on March 4th at 5:00 pmClass will be split into two groups/classrooms. Mrs. Irina and Seminarian Alan Soto will be teaching the classes. COVID protocols will be in place. More information will be sent to parents prior to their first in person class.
CHILDREN'S MASSFebruary 14th, March 14th and April 11th at the 10:00 am Sunday MassMass dedicated to our First Holy Communion class. First communicants will be receiving special blessings by Fr. Martin Martinez, followed by pizza and treats in the parish patio.
STATIONS OF THE CROSSMarch 12th at 6:00 PMStations of the Cross dedicated to our First Holy Communion Class with Father Martin. Dedicated to our children so that they may experience the consolation it offers in this intimate experience of Jesus' solidarity with all humanity in our way of the cross each day.
NO CLASSMarch 18th and April 1st
EXAMSApril 15th and 16th (by appointment)The parish office will contact parents to schedule their children for in-person individual exams. Approximately 15 minutes. Parents will receive information on what is expected from their child. CONFESSIONSMarch 4th and April 29th at 5:30 PMThursday, March 4th is First confessions. Thursday April 29th is their confessions prior to receiving first holy Communion. Both events are at 5:30 pm.
REHEARSALApril 29th immediately following confessions
FIRST HOLY COMMUNION MASSMay 1st at 11am

Important dates in chronological order:


Sun., February 14 at 10am: Children's Mass

Thursday, March 4: First confessions at 5:30pm and first day in-person instruction at 5pm.

Friday, March 12 at 6pm: Stations of the Cross

Sun., March 14 at 10am: Children's Mass

Thursday, March 18: No Class

Thursday, April 1: No Class

Sun., April 11 at 10am: Children's Mass

Thu-Fri, April 15 & 16: Exam appointments

Thursday, April 29 at 5:30pm: Confessions and Rehearsal

Sat., May 1 at 11am: First Holy Communion Mass
Sponsors are not required for first holy Communions.
Please ensure that the parish office has a copy of your child's baptism certificate. Your child's sacrament may be postponed if we do not have it in file.
All dates are mandatory in particular your child's confession dates.
Dates are subject to change due to the pandemic, please stay connected to Flocknote and your child's Google classroom forum for changes and updates.
See below for dress code requirement, this includes parents and guests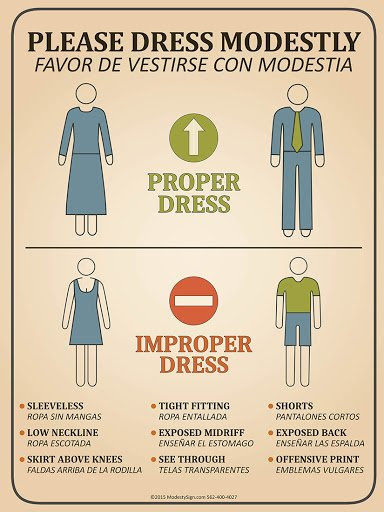 Catechism Girls
Traditionally, girls wear a white dress, which is a symbol of purity and a reminder of their Baptism.
It must cover their shoulders, chest area in full and fall below the knees.
A simple veil may be worn.
Catechism Boys
Traditionally, boys wear a suit or a sport coat.
Boys should also wear a white shirt with a collar.
A tie is good, but not required.
Boys cannot wear hats inside the church building.
______________________________________________________________________________________________________________________